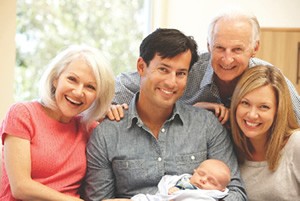 A Sense of Place
Delaware Valley Financial Partners (DVFP) is located on the outskirts of the beautiful community of West Chester, Pennsylvania. We are convienent to both our Chester County and Delaware County clients and have been involved in these communities for many years.
Perhaps that's why the professionals at DVFP really get to know their clients so well - with their unique financial needs on both a business and personal level…their goals for the next generation…and their desire for a happy, financially strong retirement…and more. At Delaware Valley Financial Partners, we feature a relationship-driven business model, where the client is always at the center of the equation.
Our approach is low key. Only after a thorough analysis of our clients' financial situation will we recommend programs that are designed to help meet those needs. We want everyone to be comfortable with their relationship with us.
Founded in 2010, Delaware Valley Financial Partners is a producer group affiliated with Royal Alliance Assiciates. We are proud of our strong line-up of seasoned professionals and support staff that serves our many clients in the Greater Delaware Valley Region.